WASHI TAPE PRINTING
CUSTOM WASHI TAPE
HONOUR 是一家專門訂製高質精品的一家本地公司, 我們已和廠商合作數年,客人亦來自世界各地。我們希望以合理的價錢提供高質和紙膠帶印刷。我們會根據您的設計去製作一個你喜愛的紙膠帶(MT紙膠帶),香港客戶更可打版後再做貨 ? 和紙膠帶除了可作和紙膠帶手刷,亦能裝飾牆壁、房間、相框和包裝禮物等各種用途。
For order over 300pcs, we provide free sampling for approval.
Pantone colour code is always best solution for production, alternatively, we will help you to do the closest Pantone for your design
We don't have minimum but suggestion to order 50pcs for reasonable pricing
Simply send us your request and we will follow the rest

after you send us the design
We pcaked them individually to minimize the defects on shipping
美化手帳
令一成不變的手帳變得新穎有趣、色彩繽紛。
牆壁裝飾
紙膠帶可用作美化和張貼在牆壁上,令周圍空間更有美感。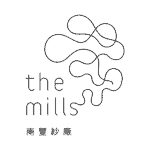 No Limitation
There is no limitation of design and colours
CMYK printed
The design will be printed from the computer directly
We use Japanese washi paper for printing to provide the premium effect
Foiling
Can be printed in foil colour, gold or silver
Packed Individually
每一卷都會用壓縮膜獨立包裝
We can also help you to print your brand sticker and packed nicely before shipping
Low minimum
It only starts from low minimum, 30rolls only
Packaging
If you have any request of the packaging, we are also able to do it, just chat with us
What it the ordering procedure ?
Kindly send us your design, sizes and quantity, we will then send you a quote to confirm, and we will send you a digital proof next for approval before the bulk productions
.
.
.
Is there any limitation on size?
There is no limitation of the size, we will follow your needs when available, however, do note that, the bigger the size, the higher the size will be.
How long does it take for the production?
正常生產日期為22 – 25個工作天。
Can we do the sample first?
By ordering over 300pcs, we will provide free sampling, if there is any further changes after the sample, extra cost may be charged. * For order below 300pcs, we tend to produce it without sampling, if there is any defect we will replace it for you.
.
.
If you really wanted to create One sample before bulk production, there will be $800 charge for this, and only $600 will be deducted when placing the bulk order.
.
How to get quote ?
Please kindly send your design, quantity, and size to hello@honour.com.hk, and quote will be ready within 36 hours for the latest.
Alternatively,you can also Facebook inbox us for quote :D
想問圖稿要求
膠帶(MT紙膠帶)循環長度為350mm, 而上下需要有1.5mm的長血位
你亦可以到此處下載 template
Is there any specific requirement for the Artwork file?
我們接受PDF, PDF, PNG, JPG 檔案, 但DPI必需要在 DPI400或以上
*Vector file need to be used the the production, if possible, please provide vector file for quicker quotation and production. (Non-vector file is also accepted)
Any other questions?
Feel free to email us anytime. hello@honour.com.hk