2.背面配件選擇
There are different attachments available for lapel pins
Safety pins
(extra $hk1.5)
3.包裝
簡易包裝
(一個大膠袋放30 – 100個布章)
*FREE | 默認*
Individual OPP Packaging Bag
(另+$hk0.5 – 1/個)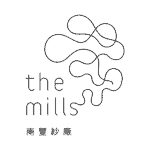 keyboard_arrow_leftPrevious
Nextkeyboard_arrow_right
FAQ
The Lapel pins process are complex, it takes time from molding, plating, colour filling, and engraving. Some parts may even need to product by hand.So the production time takes 20 - 30 days.If you are in rush, please let us know when ordering and we will see how we can help !!
All the lapel pins have to change it AI file first before production, so we recommend our clients providing vector file. This can avoid any mis-communication. If you don't have vector file, please share images with higher resolution (300dpi is recommend. PSD, PDF or PNG are all accepted.
There is no minimum on lapel pins, and we can only make just ONE!! Contact us to learn more.
We offer free shipping in Asia !!

Shipping Time :
Hong Kong - 1 -2 days
Other Asian Countries - 3- 5days
訂購300個或以上而同時付妥50%的訂金,我們都會安排一次的免費樣版作確認,
Sample time : 12 - 15 days
For order below 300pcs, we don't normally make samples, but we make digital proof to confirm before it starts.收取$hk300的起版費,確認大貨後會退回50% ($hk150)的費用。

*Extra $hk300 - $hk500 will be charged if the design need to be changed after the sampling. 
** Colours can changed for free in bulk production
關於價錢
*以上為基本價格, 如圖案設計複雜, 顏色數量較多, 或工藝較複雜時價錢可能會提高, 以上價錢只作參考,實際價錢需與客服確認啊
**每個布章默認為免費燙貼底
–
貨期 : 圖稿確認以及收到款項後的 20 – 30天 (如遇趕急貨期可再商討)
單面摩術貼 : 每個另 +$2/個 ; 500個後+$1.5/個
雙面摩術貼 : 每個另 +$3/個 ; 500個後+$2.5/個
磁石 : 每個另 +$2/個
匙扣 : 每個另 +$1.5/個
顏色數量: 5色或以內, 其後每色 +$0.8/each
背面另加別針每個: +$1.5/個
90x54mm 紙卡印刷+OPP膠袋獨立包裝 : 每個另加 $2
500個或以上 : 每個另加 $1.5 ; 單雙面同價
108x90mm紙卡印刷+OPP膠袋獨立包裝 : 每個另加 $3
500個或以上 : 每個另加 $2.5 ; 單雙面同價