Description
Custom Coloured Medal
Send us your artwork and get ready to receive the products.
For Events
Customize your medals and lanyards with different sizes and designs.
Get a Quote Now
Designed with metal colours. Get an immediate quote before order!
Free Local Shipping
Partnered with different companies by making over 100,000 products
Scroll down for Coloured Medal Options!
Different colours are available!
Only metal colours will be shown on the whole medal.
The medal's middle section can carousel.
The larger the medal, the higher the price. Welcome to get a quotation for special sizes.
Single-sided medal vs Double-sided medal
Different Designs can be Printed on the Both Sides
---
Different designs on each side of the medal are available. (+1 each)
Electroplating Colour is the colour that will be shown on the metal lines of the metals.
---
sense of luxury
The most popular
sense of elegance
With Reflective Effect
With no reflective effect
Single colour lanyards are available.
Lanyards printing are available.
We use thermal transfer printing.
Allow 5 mm for the detachment of lanyards.
For single-sided medal only
---
With an embossed texture (+$1 each). The most common practices are adding a logo or event name.
Laser Engraving (black colour)
Black colour lines will be shown for easy clarification. (+1 each)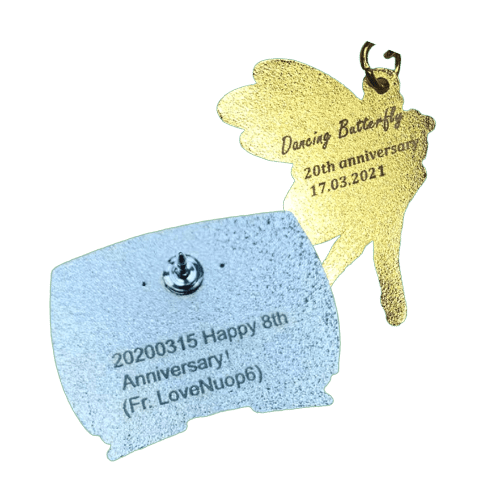 Laser Engraving (metal colour)
Only the original metal colour of the medal will be shown. Perhaps you should turn the medal for better clarity. (+$1 each)
Each coin will be packed individually, request for extra packaging is available.
---
Individual Packaging (default)
Medal is snugly fit in the inner layer of the box(+$10 each, +2-3 production days)
Individual packaging (+$10 each, +2-3 production days)
Place your order in 10 mins!
Honour keeps simplifying ordering process to save your precious time
To Ensure a Smooth Production
---
A minimum of 0.13mm for all lines (fonts included)
A minimum of 0.5mm for coloured part
Common for companies, events and schools
Contact us for discounts for orders of more than 1500 pieces.
Confirmation message with a product preview will be sent 3 days after placing the order
Preview will be sent after placing an order
---