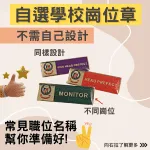 自選學校崗位章
30天付款期 | 不用自行設計
加入購物車及填妥資料後, 2-3天內連同效果圖再作確認! 
Description
Most Common Types of School Pins
---
Free Preview
Free preview for school orders. Get a quick quote online!
不用自己設計
選擇好職位名稱及數量後, 設計就交給我們!
30 days Payment Terms
30 days payment terms for school orders.
Scroll down for School Pins Options!
Most Common Types of School Pins
---
Most Common Types of School Pins
---
School logo or monitor pins?
---
✓ For Prefect
Send us the logo and we will handle the rest.
✓ Monitor or House
No extra cost for different colour (each design must be minimum 50pcs)
✓ School Logo
Looking for suggestions? Just send us the logo.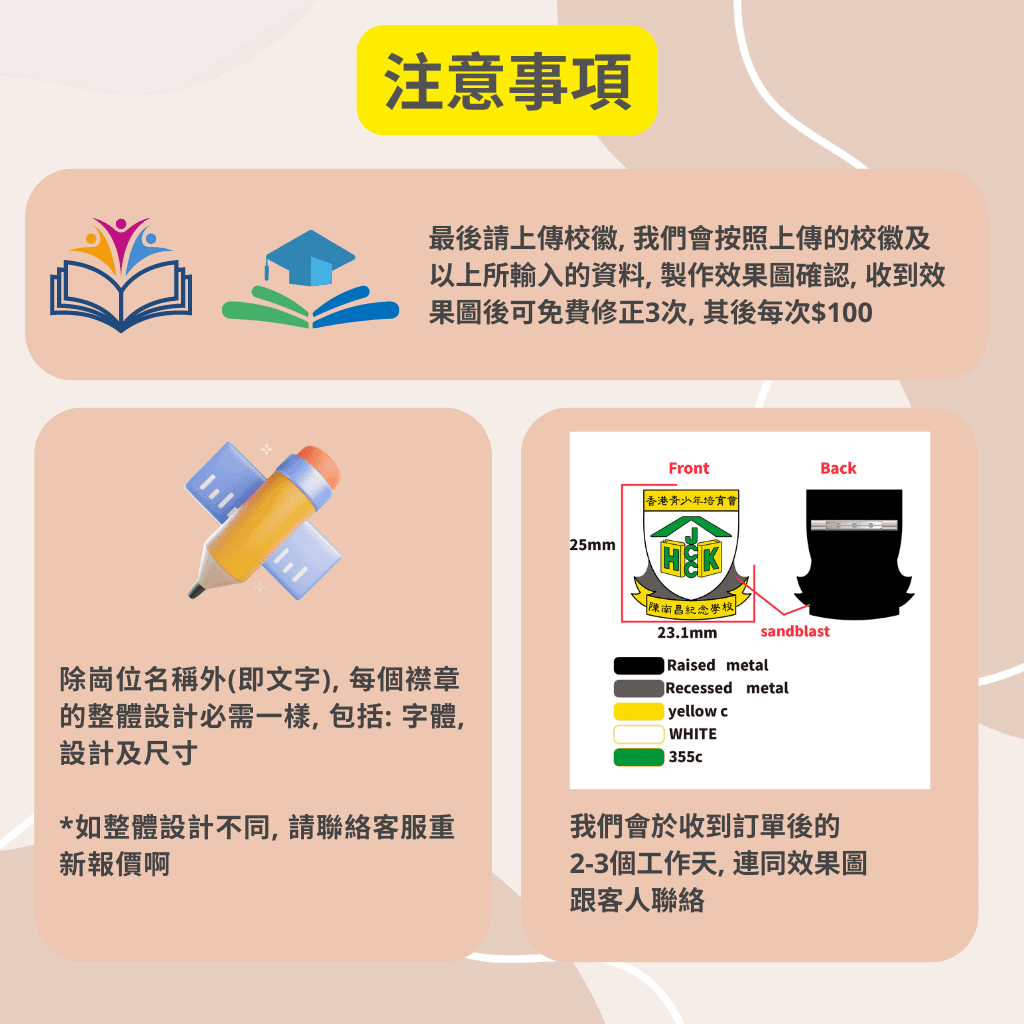 To Ensure a Smooth Production
---
A minimum of 0.13mm for all lines (fonts included)
A minimum of 0.5mm for coloured part
Contact us for discounts for orders of more than 1500 pieces.
Confirmation message with a product preview will be sent 3 days after placing the order
Production period will be 15–18 working weekdays after the confirmation of the preview.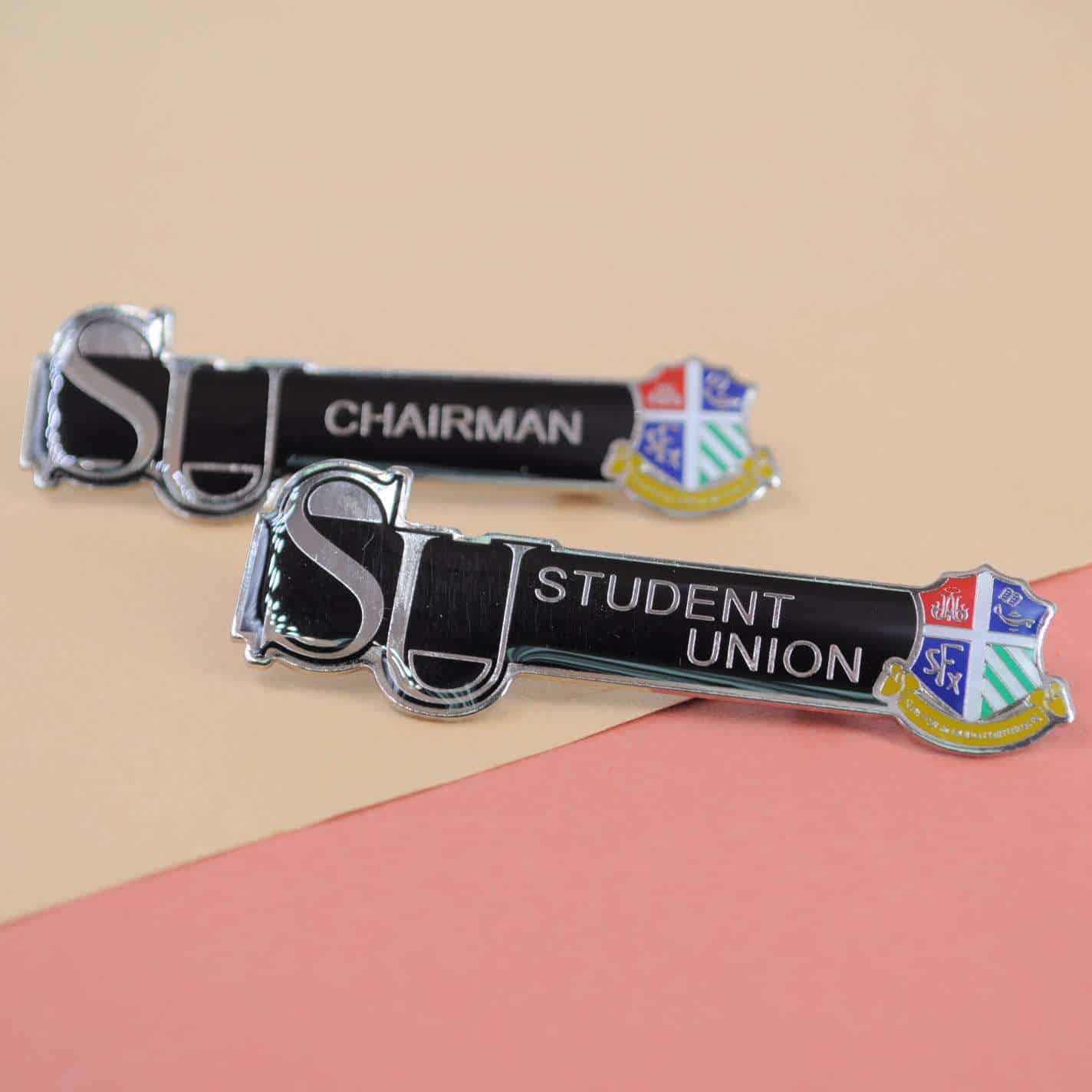 Same Design with different words
✮ Design different Pins for different posts!
✮ 不論是PREFECT, MONITOR, LIBRARIAN, HEAD 還是其他文字, 只要設計跟尺寸一樣, 價錢都會按同款計算!!
-
✮ 崗位章常見尺寸: 40 - 60mm 
✮ Honour會根據校徽的大小, 以及文字的長度, 再去建議整體尺寸, 客人可以先下單, 同事會於2-3個工作天連同效果圖再次聯絡
-
✮ 每個襟章只可做上一種金屬色, 即金或銀, 金銀兩色不能同事出現於同一個襟章上
✮ Embossed metal lines are used to separate different colours *No Gradient Colour
✮ We use Pantone C as colour standard. If you would like to have specific requirement, just leave us a message! Our staff can finish the colour matching part for you too!
-
✮ Minimum thickness of metal line: 0.15mm
✮ Minimum size of debossed part: 0.4mm
✮ 中文文字筆劃較多, 太細的話有機會出現輕微模糊, 這亦屬正常範圍
-
Production takes for 15- 18 working days (1-2 more days is needed for orders over 1000 pieces). Remember to place earlier for larger order!
✮ Scroll up for more backing, packaging and colour choices!
▴不太確定設計的話, 都可以先確認選擇設計, 付款時:選擇'' You can pay after proof confirmation!' 同事會根據你的設計製作成金屬襟章效果圖, 並於2-3個工作天連同效果圖再次經E-mail聯絡, 正式製作前都 And start the production after payment!
▴你亦可以把原版寄給我們跟進啊~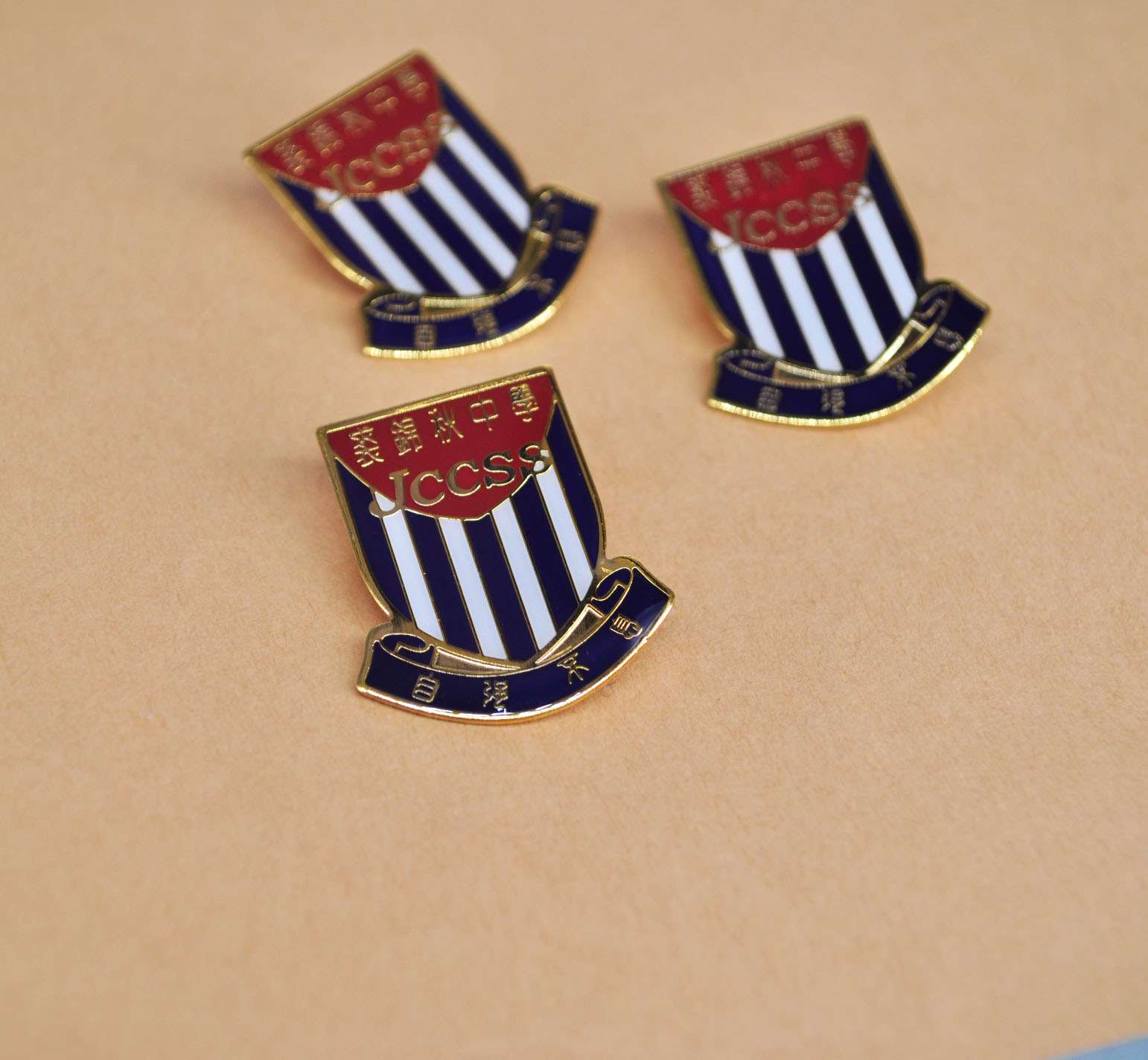 cycling keychains
25 x 23mm | 電鍍金 | 蝕刻+滴膠
Covered with Transparent Thin Coating
cycling keychains
50 x 25mm | Sliver | Soft Enamel
With different titles in colors
cycling keychains
65 x 26mm | Sliver | Soft Enamel + Epoxy
Small words are printed on the pins
cycling keychains
45 x 40mm | Gold | Acrylic Printing
Common in Primary School Pins
cycling keychains
45 x 40mm | Etching + Epoxy
Show the Deatils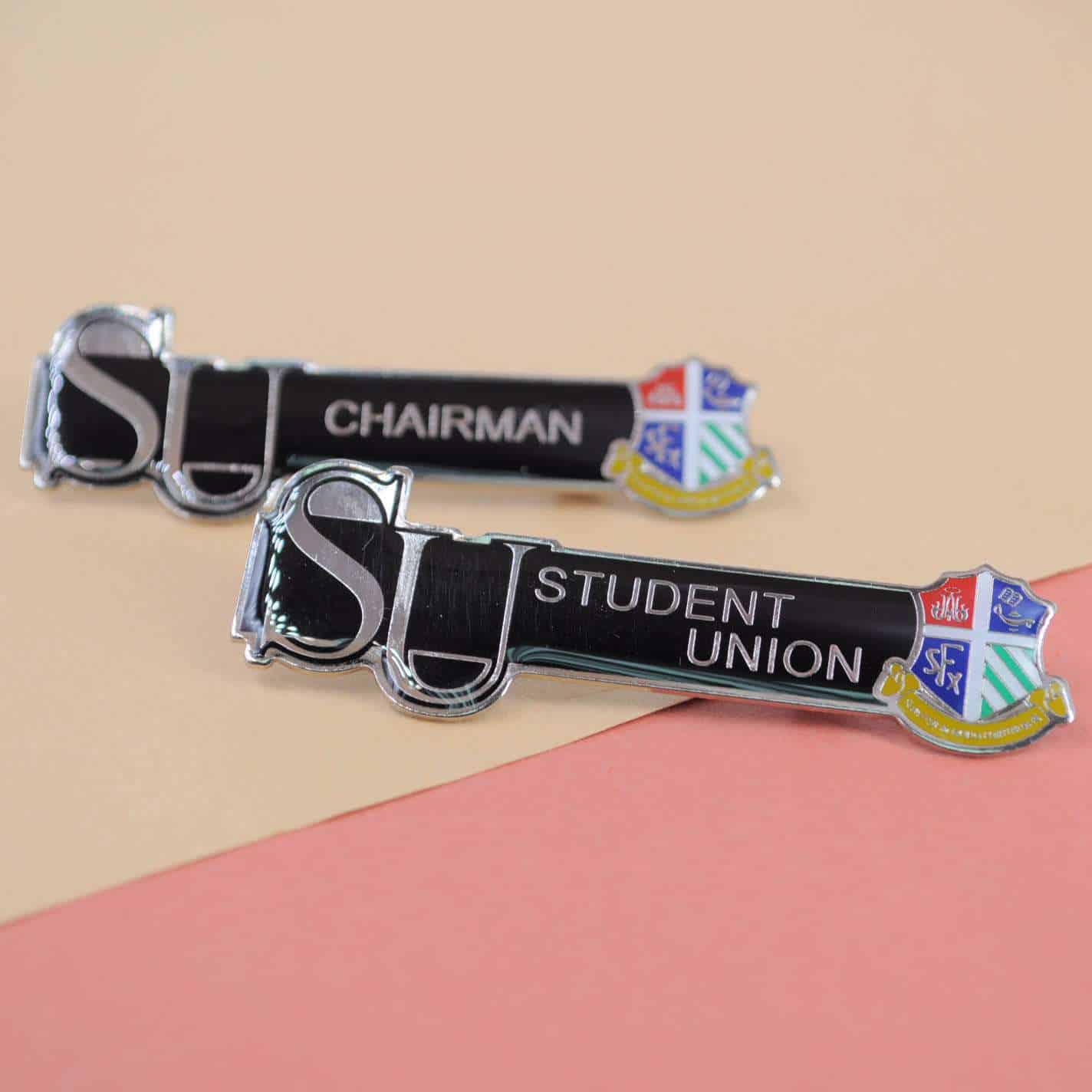 cycling keychains
60 x 20mm | Sliver | Epoxy
A Epoxy Dome with Clear Coating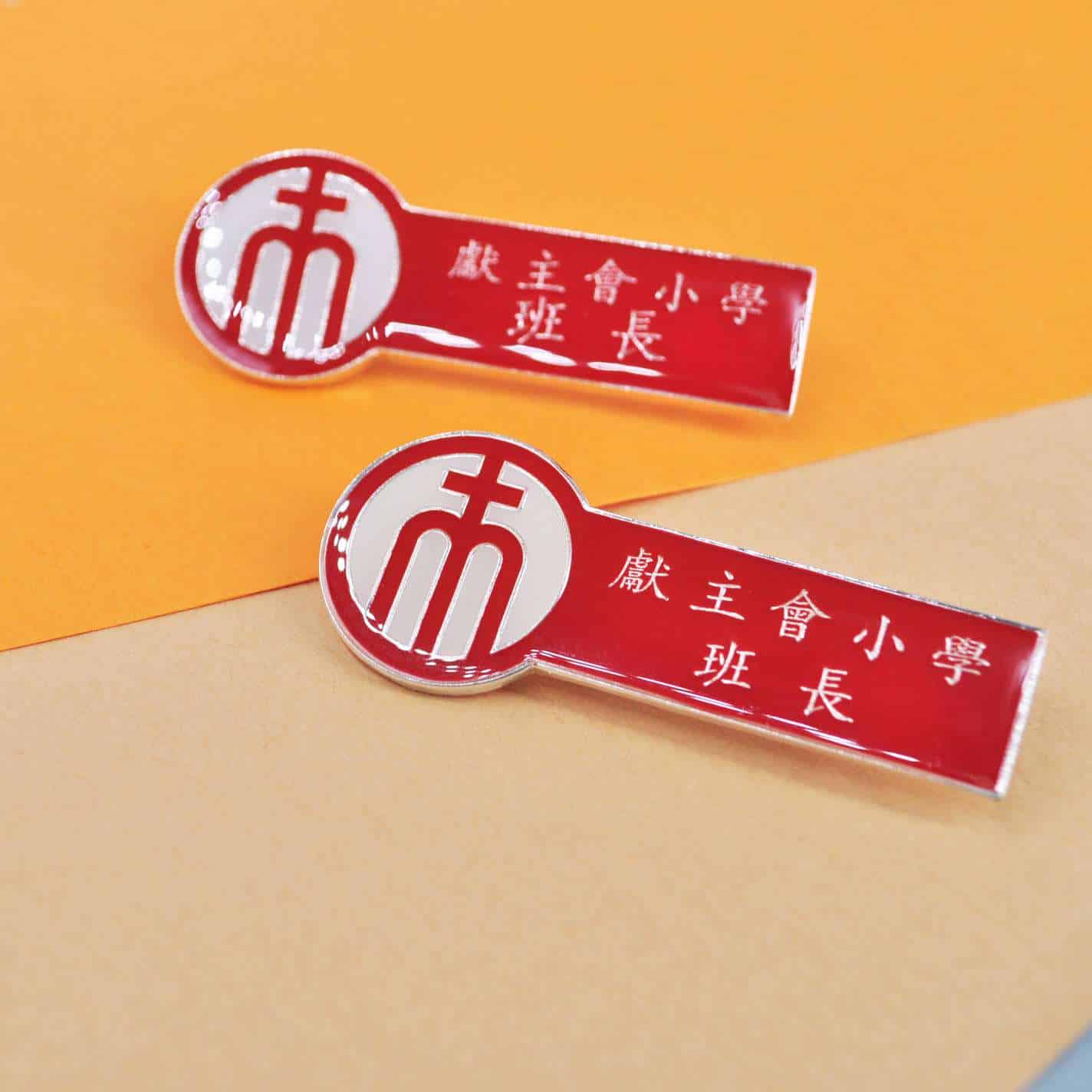 cycling keychains
55 x 22mm | Soft Enamel + Epoxy
Words are Shown in Metal Colour
cycling keychains
50 x 27mm | Gold | Soft Enamel
Thicken the Metal edges for more Light Reflection
cycling keychains
30 x 20mm | Etching + Epoxy
With Clear Plastic Coating
cycling keychains
25mm | Sliver | Soft Enamel
Unique Design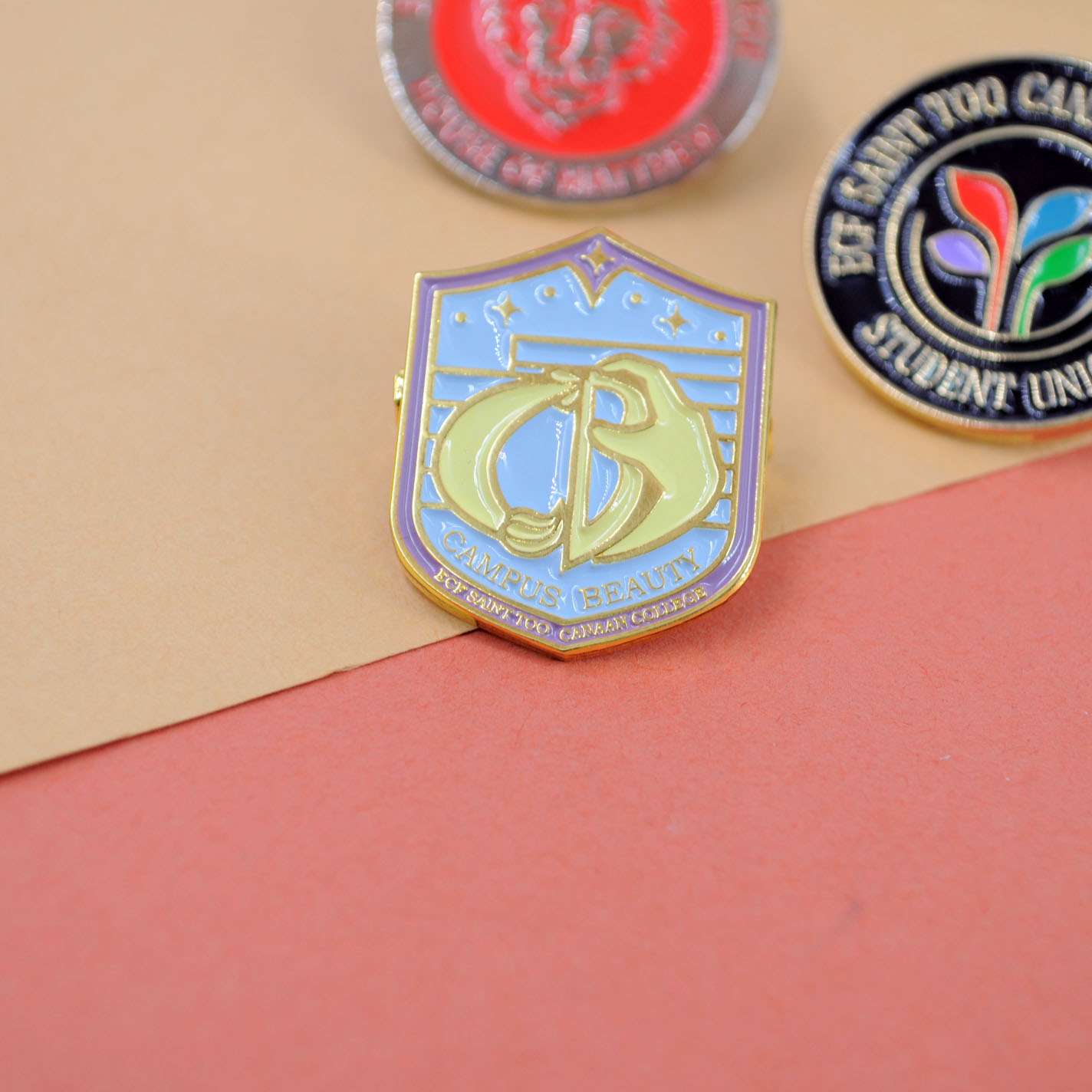 cycling keychains
20 x 25mm | Gold | Soft Enamel
Lines provide a BUMPY texture
cycling keychains
25mm | Sliver | Soft Enamel
Colour filled with debossed text